About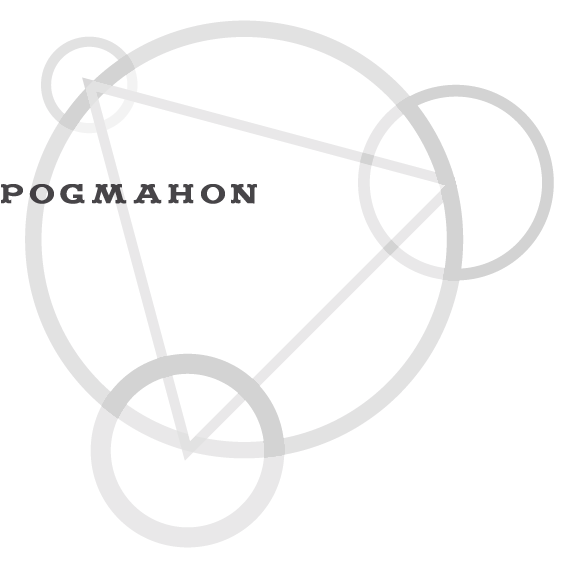 Die pogmahon.company, 2000 von Denise Parizek gegründet, ist eine unabhängige, international arbeitende Agentur für Kunst in öffentlichen Bereichen.
Durch die Kraft der Kunst gelingt es uns Menschen zu inspirieren und ihre Umgebung zu bereichern.
Wir organisieren Themenausstellungen in besonderen Locations und in temporären Räumen. Die pogmahon.company verknüpft verschiedene Genres der Bildenden Kunst mit Darstellender Kunst (Szenische Lesungen, Konzerte). Die pogmahon.company kann auf eine vierzehnjährige Ausstellungserfahrung zurückgreifen und ist bekannt für Qualität, Transparenz, Fairness und Integrität. Unsere Stärke liegt in der Zusammenarbeit mit international renommierten Künstler_innen, Kurator_innen und Institutionen.
Angebote: Themenausstellungen, Kunstvermittlung, Unterstützung beim Aufbau einer Kunstsammlung (Beratung, Archivierung, Dokumentation), Kunst am Bau, Atelierbesuche, Kunst-Leasing, Workshops
english
The pogmahon.company, established 2000 by Denise Parizek, is an independent agency for art in the public realm, based in Vienna and working internationally. Its work is inspired by the power of art to enrich people's experience and their engagement with the environment. It produces permanent and temporary art commissions, collaborations and interventions, based on visionary strategies and artist selection procedures.
pogmahon.company´s approach is creative and lateral; whilst focusing on art, it also involves other disciplines including architecture, landscape, poetry, choreography, design, fashion, music, performances and film.
pogmahon.company has 14 years experience of providing art consultancy services with integrity, transparency, flair and commitment.
Using our unique combination of skills, expertise and resources, we can deliver the transformational power of art anywhere in the world. We therefore continuously monitor and research contemporary artists and have an unmatched database of talent to call on.
Usual attractions: exhibition with topics conferring with our employer, by the medium of art, in support of collectors, art at construction sites, visits at studios, leasing of art, workshops
Contact
pogmahon.company
Denise Parizek
denise.parizek@gmail.com
fon +43 676 7354910